The presents are wrapped, the tree is up, and the stockings will soon be hung by the chimney with care. There's only one thing left to do: track Santa's annual voyage around the world from your PC, smartphone, or tablet.
Santa officially begins his annual trek around 10 p.m. UTC on December 24, which is 5 a.m. Eastern/2 a.m. Pacific. Here's how to keep tabs on Santa's 2016 journey.
Norad
It's been 61 years since a misprinted telephone number in a newspaper ad led children in the Colorado Springs area to call NORAD predecessor CONAD,  looking for Santa.
As usual, the fun begins at NoradSanta.org, where you can find games, videos, music, and stories to pass the time. Once Santa's sleigh lifts off from the North Pole, the website will track Santa on a map and link to video updates on YouTube.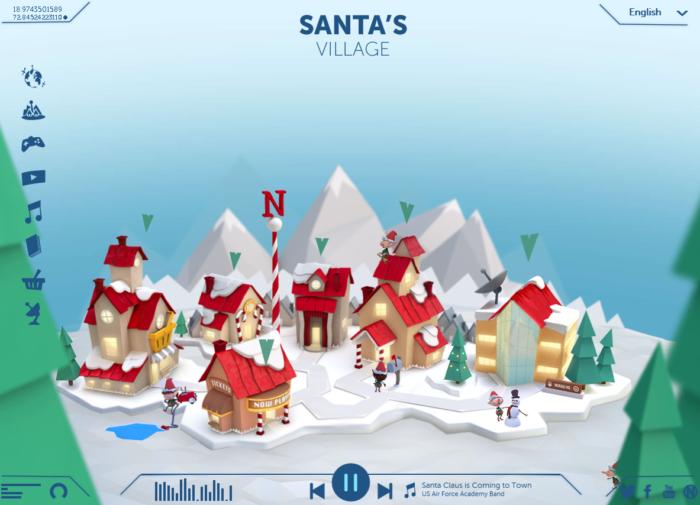 Windows users have the option of visiting NoradSanta.org directly in their browser or downloading the app from the Windows Store. You'll also find apps for iOS and Android.
If you want to get updates about Santa on social networks, you can follow NORAD's Santa tracker on Facebook, Twitter,  and YouTube.
The Googley Old Elf
Now in its fifth year going solo, Google's tracking site has been offering peeks at Santa all month with its own version of an Advent Calendar. Leading up to the official Santa tracking on Saturday, Google's Santa tracking site includes a mix of games, videos, and educational activities using Google services.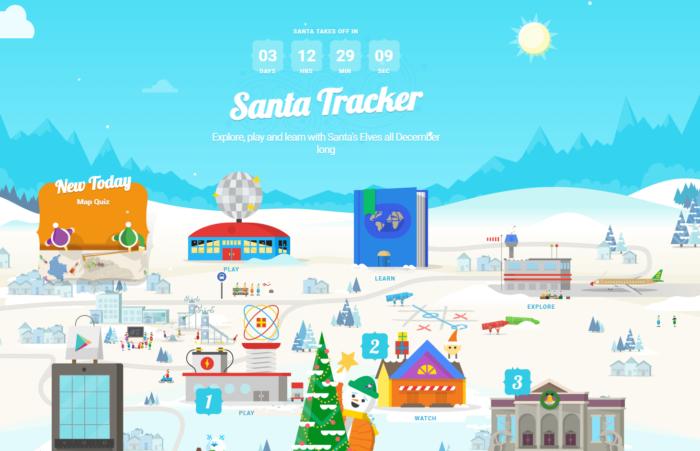 The site includes a few new items as well as many old classics, like the Elf Jetpack game and coding challenges. But I must admit I'm devastated this year as it appears the Santa phone call novelty has disappeared from the lineup. I'm writing this on December 22, and it's not looking good. This was my personal favorite holiday distraction, because it allowed you to send hilarious, Mad Libs-style phone calls from Santa to friends in the U.S. and Canada. I found Santa calls—while deliberately designed to be ridiculous—always brought a special smile to the recipients regardless of age.
If you don't want to use Google's website on your mobile device, the company is offering its annual Android app, which packs Chromecast and Android TV support so you can watch Santa on the big screen. There are also some Android app-exclusive games that you won't find on the main website, as well as Android Wear and Cardboard support.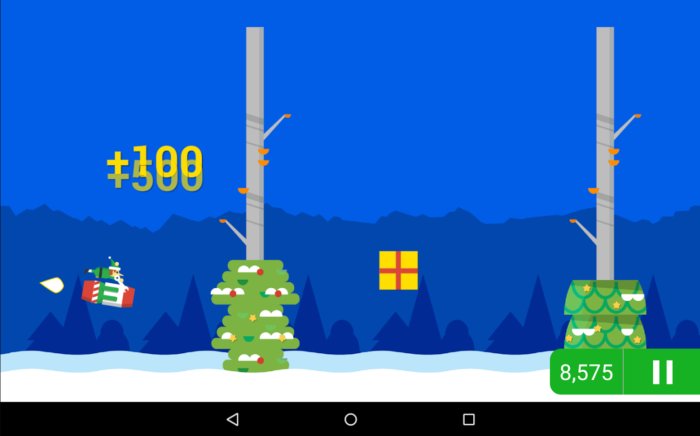 Chrome users can install Google's extension to get timely updates without having to navigate to Google's webpage. Santa tracking's built right into Google's search engine, too. Just type in something like "where is Santa" and you'll see an update at the top of the results page.
Google is also adding some Santa magic to Google Assistant, the responsive assistant built into the Google Pixel phone, Google's Allo messenger app, and Google Home. You can ask Google Assistant "Where's Santa?" or "Track Santa.". That last command works with Google Now as well. Google Assistant also has some Santa-flavored jokes when you ask the assistant something like "Tell me a Santa joke."
You can keep tabs on Santa using Google Earth for a 3D cartographic experience as well. Check out the Google Earth Blog for more details. 
Chanukah
Finally, for those more interested in Chanukah—this year, St. Nick's journey is happening on the holiday's first of eight nights—you can ask Google to spin the Dreidel via search, Google Now, or Google Assistant.